Contra Costa Center Transit Village
October 2, 2010
Click here for full-size panoramic image of the view from Jones Street at the foot of the Schroder Bridge

At close to 10:00 AM, I arrived on the BART train at Pleasant Hill Station (soon to be renamed "Pleasant Hill/Contra Costa Center").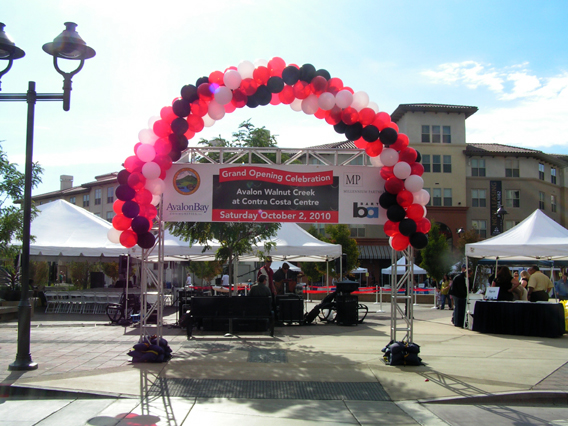 Ribbon Cutting at the Robert I. Schroder Bridge
I had to hurry over to the Iron Horse Trail double-time to catch the beginning of the speeches marking the opening of the Robert I. Schroder Bridge, a silvery suspension bridge built recently over Treat Boulevard to provide continuity of motion to users of the Iron Horse Trail, a long walking and bicycling trail from Northern Concord to Pleasanton. Following are videos of the speeches.
The first three are short clips as I got myself positioned.