Honey Gets Ready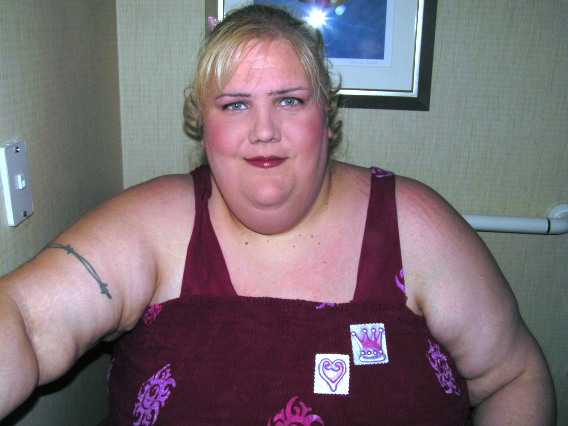 Vendor Fair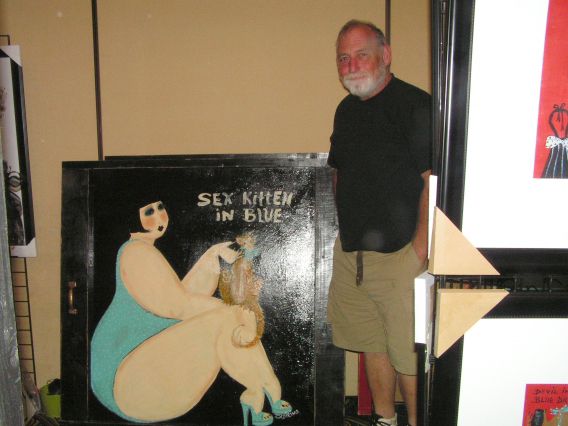 Quirano shows off his splendid paintings.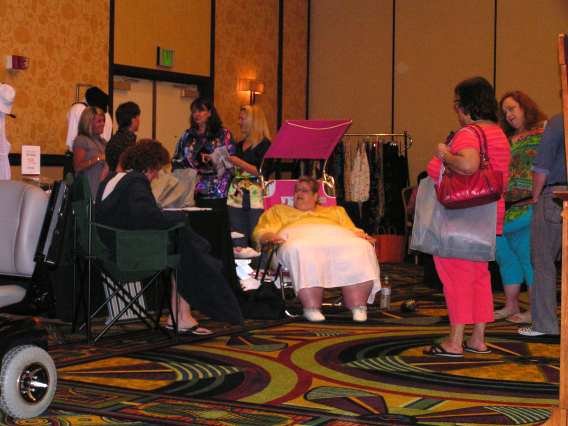 LivingXL provides specialty tools for fat people.
They even gave us a bag of goodies with telescoping clothes hangers, probably one of the most useful gifts of the whole trip.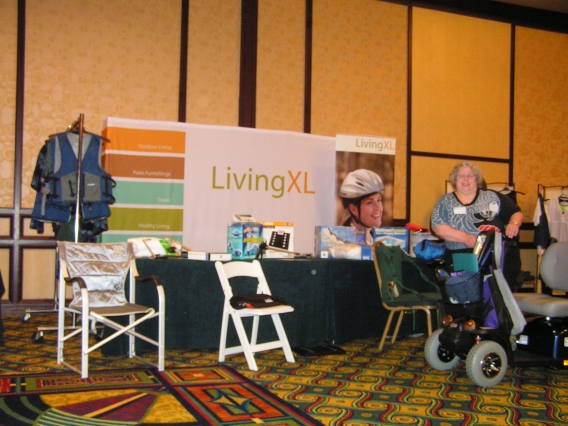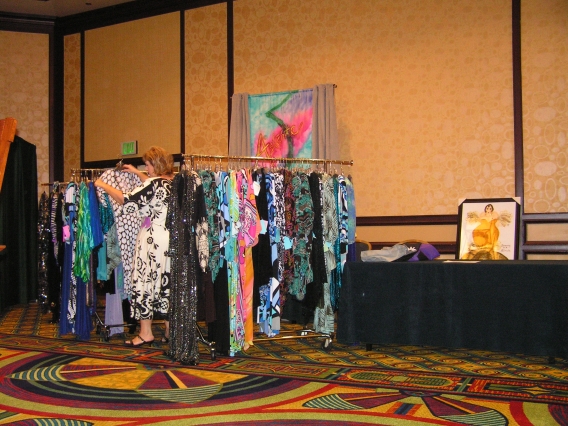 Astarte Woman by Design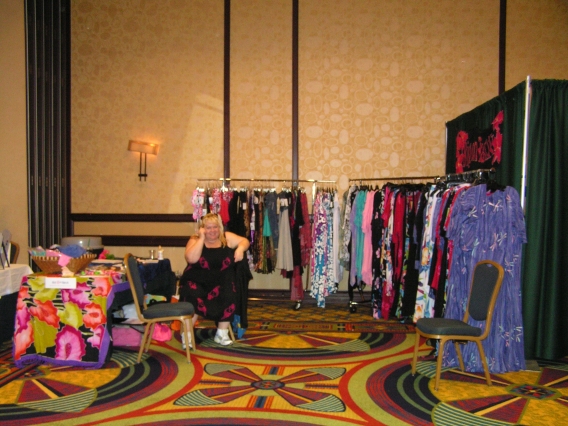 Big On Batik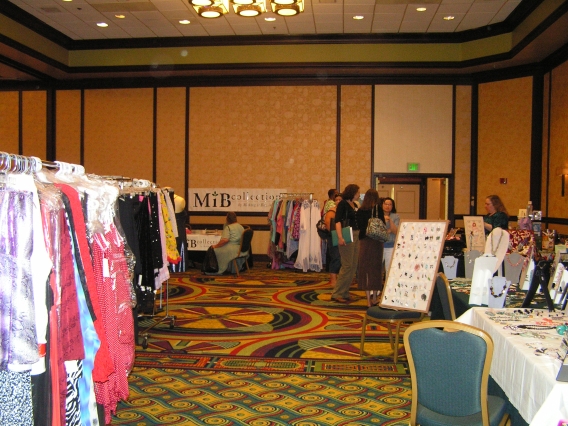 Making It Big
Auction with Joy Nash and Julianne
Joy Nash, the Fat Rant author on YouTube, officiated the not-so-silent auction, assisted by Julianne from the Los Angeles chapter.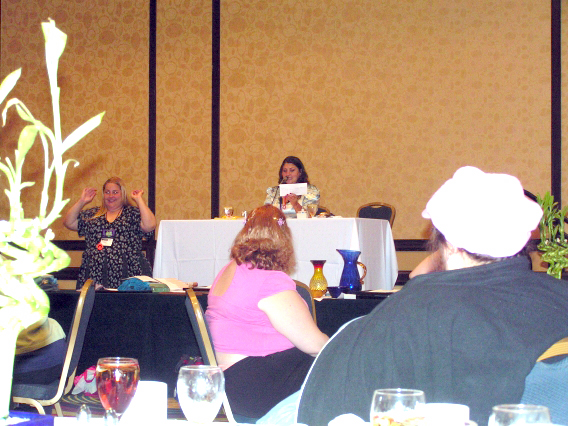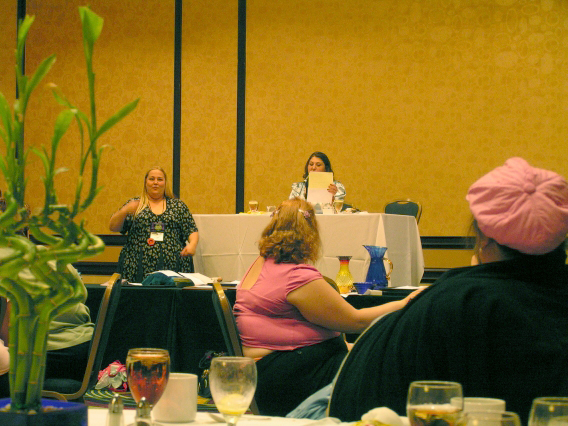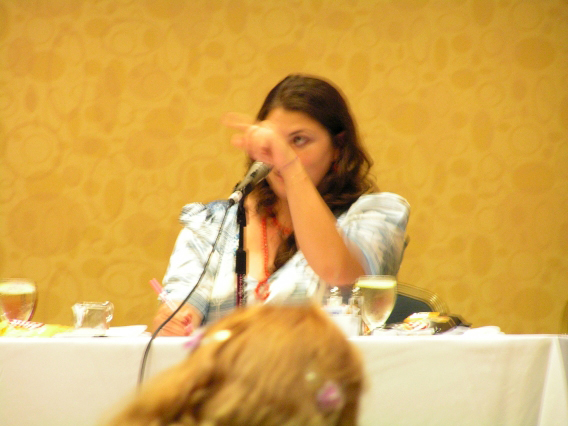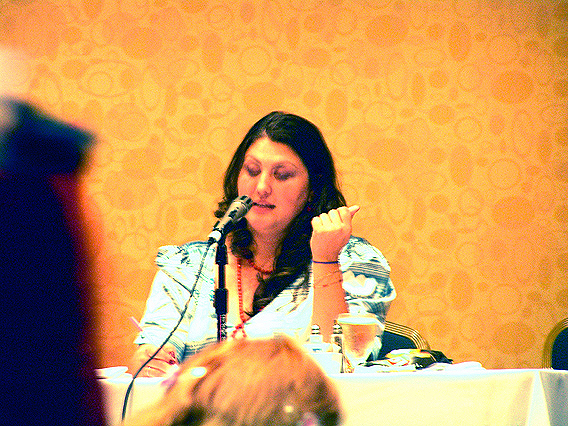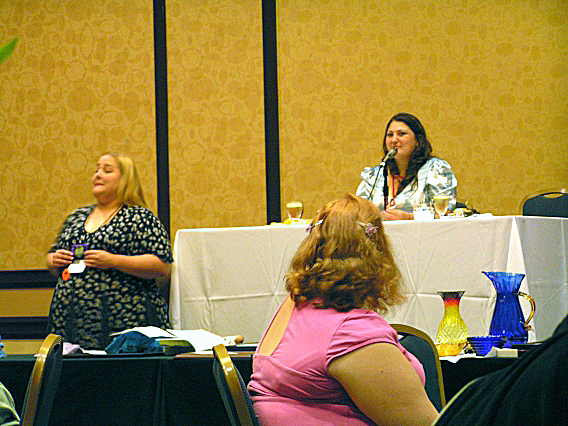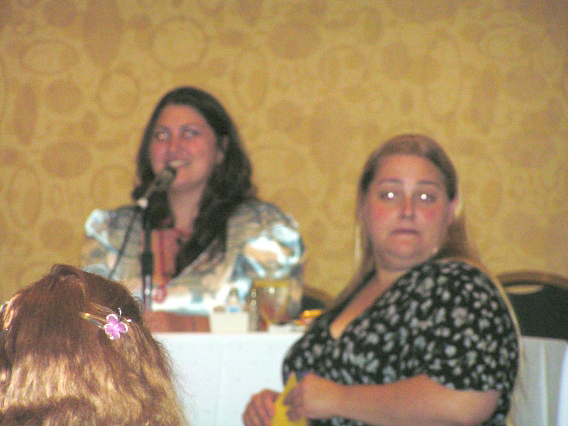 Julianne uses her special bidder vision!!!
Dancing!
Hosted by Club Catalina of San Diego